The character of Spirou will be the icon of the Park and the attractions will be declined around the 53 albums, Spirou & Fantasio which were published.
Everything is in the albums, the situations used to support the attractions will be directly inspired by the vignettes created by the various authors of Spirou and Fantasio which will allow a total immersion in a world of comics.
Other characters from the published albums will also be present, including Fantasio, Marsupilami, Zorglub, Spip, The Count of Champignac, Seccotine, Zantafio … but also the characters of the Journal de Spirou as Lucky Luke, Gaston Lagaffe, The Dalton, etc.
The Spirou Park will be above all fun and will promote exchanges between generations. To illustrate these exchanges, we can imagine grandparents experimenting with the attractions of Spirou Park with their grandchildren, while explaining to them the vision and the perception that they had had at their time, on the occasion of the reading of the albums of which the thematization is inspired.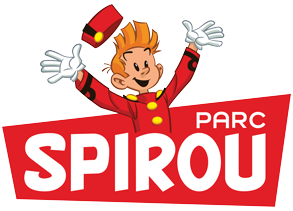 La Maison des Invités is located 10 minutes by car from Spirou Park